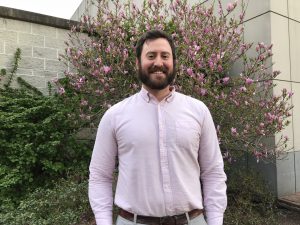 Stephan Nazarian, J.D.
Service Areas: Montgomery County, MD; Washington, D.C.; Northern Virginia
Specialties: Thinking Organized's Core Focus Areas: Time Management; Material Organization; Studying Strategies; Note-taking; Written Language
Education: B.A. in Political Science from Fulbright College at the University of Arkansas; Doctor of Jurisprudence from the University of Arkansas School of Law
Experience: Stephan has spent the last decade working with students of all ages in a number of capacities. Stephan has worked closely with students developing cognitive skills, preparing for exams, shaping behaviors, and developing effective organizational and practical strategies for school and life.
What do you enjoy most about working at Thinking Organized?
I love being able to change the way someone approaches problems. I want each student to see every new problem as an opportunity and attack it. But mostly, I love when someone has attacked enough problems that the fear of new challenges has dissipated.
What has been your greatest personal and/or professional achievement and why?
I'm not ready to call time on that particular contest just yet. Feels like I can do better.
What interesting fact would your clients & colleagues be most surprised to learn about you?
I wanted to run with the bulls in Pamplona, Spain while on a study abroad trip. Unfortunately, I overslept and didn't have time to purchase the traditional white attire with red scarf and belt so I ran instead in jeans and a white t-shirt. I did touch one of the bulls, but I didn't feel particularly lucky that year.
Stephan Nazarian, J.D.