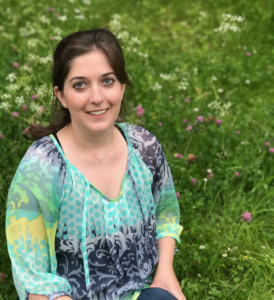 Rosie McGowan, M.A.T.
Education: B.S. in Psychology and Master of Arts in Teaching (M.A.T.); both from Towson University
Experience: Rosie is a former special educator and ESOL teacher, and previously worked in Montgomery County Public Schools. Her favorite part of teaching was getting to know her students and building meaningful relationships with both students and families.
What brought you to Thinking Organized?
Organization has always been a passion of mine; I truly enjoy helping others create meaningful organization systems for themselves. My role as Director of Operations at Thinking Organized plays both to my strengths and my interests. I love ensuring that the office is running smoothly, and, as a bonus, I get to interact with our wonderful clients on a daily basis!
What has been your greatest personal and/or professional achievement and why?
Without a doubt, putting myself through graduate school while working full time is my biggest achievement (so far!). Not only did I earn a master's degree, which opened professional doors for me, but along the way, I picked up valuable life skills. Plus, I made some great friends.
What interesting fact would your clients & colleagues be most surprised to learn about you?
I "re"-learned how to ride a bike at the tender age of 23! Now, it's one of my favorite hobbies. I love to bike all over the DC area, but most especially on the Capital Crescent Trail.
Rosie McGowan, M.A.T.