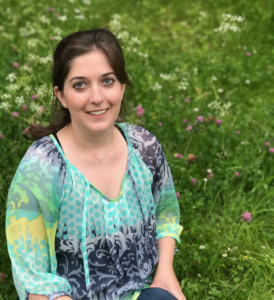 Rosie McGowan, M.A.T.
Education: B.S, Psychology and M.A.T., Special Education; both from Towson University.
Experience: Rosie has been with Thinking Organized for three years, and serves as the Director of Operations for the practice. Before joining the TO Team, Rosie was a public school teacher, and taught in Special Education and ESOL classrooms.
What brought you to Thinking Organized? After stepping out of the classroom, I wanted to continue working in an environment committed to supporting children and adults with ADHD, learning differences, language needs, and executive function skills. For me, Thinking Organized checked all of the boxes. I am grateful to be able to support our clients (we really have the BEST clients!) every day.
What has been your greatest personal and/or professional achievement?
Without a doubt, putting myself through graduate school while working full time is my biggest achievement (so far!). A more recent achievement was learning to ski in the Alps–it was a beautiful and unforgettable experience.
What interesting fact would your clients & colleagues be most surprised to learn about you?
I am currently taking French classes and am sincerely enjoying the challenge of learning a new language. Although I may never become fluent, the process is quite fun!
Rosie McGowan, M.A.T.