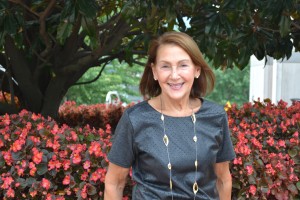 Rhona M. Gordon M.S., C.C.C./SLP
Specialties: Thinking Organized's Core Focus Areas: Time Management; Material Organization; Studying Strategies; Note-taking; Written Language – Emphasis on metalinguistic skills, comprehension of information and formation of clear and precise written language
Education: B.A. in Psychology from New York University; M.S. in Speech and Language Pathology from Ithaca College
Experience:  Founder of Thinking Organized, Rhona M. Gordon is an ASHA certified speech and language pathologist with more than thirty years of experience recognizing and treating language-based difficulties in children and adults. Rhona began her career teaching at the university level. She was the director of the Speech and Hearing Clinic and taught Normal Language Development to undergraduate students. Rhona then wrote the curriculum for the self-contained language classes that were run in the Montgomery County Public Schools. In addition to working directly with students, she has served as a consultant to public and private schools in the Washington, D.C. and New York metropolitan areas. Rhona has a Maryland license in Speech-Language Pathology.
Why did you begin Thinking Organized?
I found that with many of my clients, both children and adults, the difficulty organizing the time and space around them was debilitating and had a direct impact on self-esteem and success. So I founded Thinking Organized on a basic theory – the chaos around you is the chaos in your head. Goals are accomplished successfully once ideas are organized effectively and clients learn to approach thinking in a novel way. I then developed a unique way to treat executive dysfunction, breaking down common difficulties into six different areas and creating a step-by-step approach to teach new strategies.
What has been your greatest personal and/or professional achievement and why?
My greatest personal achievement has been watching my daughters develop into wonderful, caring, professional women who contribute to the good of their community and the country. A second personal achievement is watching my grandchildren grow and develop with a sense of curiosity for the world around them; they keep me active and smiling. And while I wouldn't consider becoming an author my only greatest professional achievement – it is certainly one I am very proud of.
What interesting fact would your clients and colleagues be most surprised to learn about you?
When I am not working with all of my wonderful clients, I am out trying to be an athlete! I have participated in a race in open water in Bermuda where I swam with jellyfish, went on a zip line over Lake Arenal in Costa Rica and climbed Pulpit Rock in Norway, way above the fjords. My last best adventure was outside of Zion National Park in Utah where I went canyoneering with my two daughters. Me, climbing down canyons?? What was I thinking?? Needless to say, I was petrified, but we had a fantastic time and felt an amazing sense of accomplishment!
Rhona M. Gordon M.S., C.C.C./SLP