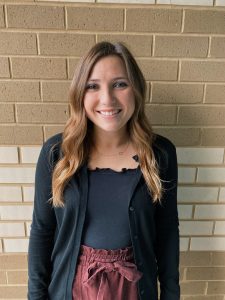 Madeline Albertine, M.S., CCC-SLP
Specialties: Thinking Organized's Core Focus Areas: Time Management; Material Organization; Studying Strategies; Note-taking; Written Language; Emphasis on Reading, Writing, and Language Disorders
Education: B.S. in Speech, Language & Hearing Sciences from Purdue University; M.S. in Speech-Language Pathology from Purdue University
Experience: Before joining the Thinking Organized team, Madeline worked with clients from birth to adulthood evaluating and treating needs in speech, language, and cognition. She completed clinical externships in elementary, middle, and high school settings and at the Sidney and Lois Eskenazi Hospital in Indianapolis. She has extensive experience working with clients needing language and executive functioning treatment.
What do you enjoy most about about working at Thinking Organized?
I love the support I have received from colleagues and the opportunity to help clients make differences in their lives.
What has been your greatest personal and/or professional achievement and why?
Graduating with my Master's degree and stepping outside of what is familiar to me by moving halfway across the country to work in such a fulfilling career!
What interesting fact would your clients & colleagues be most surprised to learn about you?
Two of my favorite hobbies are reading and watching movies. I especially love a good movie theater experience. I like almost anything and am always looking for book and movie recommendations!
Madeline Albertine, M.S., CCC-SLP