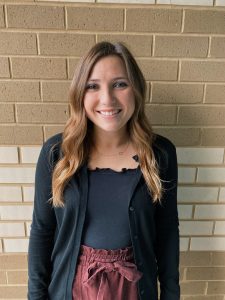 Madeline Albertine, M.S., CCC-SLP
Specialties: Thinking Organized's Core Focus Areas: Time Management; Material Organization; Studying Strategies; Note-taking; Written Language; Emphasis on Reading, Writing, and Language Disorders
Education: B.S. in Speech, Language & Hearing Sciences from Purdue University; M.S. in Speech-Language Pathology from Purdue University
Experience: Madeline is a speech-language pathologist and has been with Thinking Organized since 2021. She has worked with clients from kindergarten through college with a variety of needs. At the middle, high school, and college levels, Madeline has worked with students with executive functioning needs to better manage their time and stay on top of their academic responsibilities. Examples include setting up material organization systems in physical binders or online folders and creating work and study plans on a nightly basis to set realistic and manageable goals. From a language standpoint, Madeline has worked with young students on strengthening phonological awareness and thus introducing the reading and writing processes. She has worked with elementary through college students on written language organization by following all steps of the writing process (e.g., brainstorming, outlining, drafting, revising).
What do you enjoy most about about working at Thinking Organized?
Establishing relationships with my clients: they brighten every day and remind me of why I chose this field of work!.
What has been your greatest personal and/or professional achievement and why?
Graduating with my Master's degree and stepping outside of what is familiar to me by moving halfway across the country to work in such a fulfilling career! My greatest professional achievements come from clients or parents who acknowledge the progress they have made from our time together.
What interesting fact would your clients & colleagues be most surprised to learn about you?Coming from a small town in the Midwest, I grew up unadventurous with food. Living in D.C. has taught me that I like all food – except pickles!
Madeline Albertine, M.S., CCC-SLP