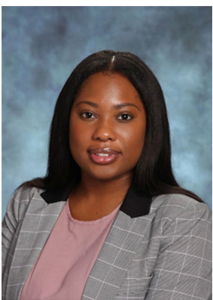 Natalia Gelin, M.S.
Service Areas: Rockville, MD; Chevy Chase, MD; Bethesda, MD, Silver Spring, MD; Washington, D.C.
Specialties: Thinking Organized's Core Focus Areas: Organization, Time Management, Communication, Written Language
Education: B.A. in Education with a concentration in Mathematics from St. John's University; M.S. in Educational Supervision from Mercy College
Experience: Approximately ten years ago, I embarked on a journey as an educator which has allowed me to be a vessel used to impact the lives of children in the classroom. Over the years, I had the honor and privilege to teach mathematics to students from grades 7-12 in various educational settings.
What do you enjoy most about tutoring at Thinking Organized?
As a tutor, I hope to foster a positive relationship that will allow students to build on their unique talents, skills and abilities. I enjoy working strategically with my students to overcome any challenges they encounter and lead them to become independent learners.
What has been your greatest personal and/or professional achievement and why?
My greatest professional achievement is my contribution as an educator to cultivate young leaders beyond the classroom setting. Being an advisor of student clubs, I encourage student leaders to share their talents by helping them understand the importance of exploration, confidence and purpose.
What interesting fact would your clients & colleagues be most surprised to learn about you?
I have an innate love for dancing and enjoy listening to different genres of music. Dancing is a form of expression that gives me a natural burst of energy.
Natalia Gelin, M.S.