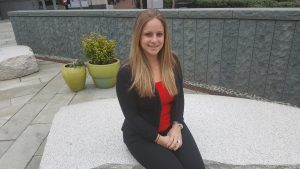 Jennifer Sax, M.A., C.C.C./SLP
Service Areas: Montgomery County, MD; Washington, D.C.
Specialties: Thinking Organized's Core Focus Areas: Time Management; Material Organization; Studying Strategies; Note-taking; Written Language; Emphasis on Reading, Writing, and Language Disorders
Education: B.A. in Communication Science and Disorders from the University of Pittsburgh; M.A. in Speech-Language Pathology from the University of Pittsburgh
Experience: Jennifer has been a Speech-Language Pathologist since 2011. She has worked with clients from birth to 18 years of age treating a variety of speech-language needs. Jennifer is a Hanen certified therapist and has completed training in the Framing Your Thoughts program. Jennifer is ASHA certified and a member of the American Speech-Language Hearing Association. She also holds a Maryland license in Speech-Language Pathology.
What do you enjoy most about tutoring at Thinking Organized?
What I enjoy most about Thinking Organized is, working with students and their families to develop strategies that help them in everyday life. It is so rewarding to be able to help students succeed and to watch them feel proud of their accomplishments!
What has been your greatest personal and/or professional achievement and why?
Graduating with my Master's degree in Speech-Language Pathology was personally and professionally a great achievement. More than that, I genuinely enjoy and seek opportunities to learn more and develop my professional skills.
What interesting fact would your clients & colleagues be most surprised to learn about you?
I love football. Growing up in the D.C. area, I am a die-hard Redskins fan, no matter how good or terrible they play! I also play on a social co-ed football team.
Jennifer Sax, M.A., C.C.C./SLP