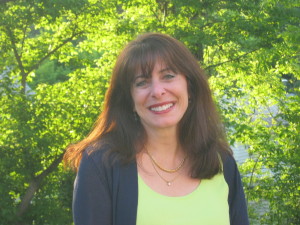 Janet M. Lerner, M.S.,C.C.C./SLP
Service Areas: Montgomery County, MD
Specialties: Thinking Organized's Core Focus Areas: Time Management; Material Organization; Studying Strategies; Note-taking; Written Language – Emphasis on Speech-Language Pathology
Education: B.S. in Hearing and Speech Sciences from the University of Maryland; M.S. in Speech-Language Pathology from Teacher's College at Columbia University
Experience: Janet has been a Speech-Language Pathologist since 1982. She currently works with clients in grades K-6 where she treats children presenting with a variety of speech and language issues including: expressive and receptive language disorders, language processing issues, memory difficulties, attention deficit disorder, problems relating to executive function, and articulation disorders. Janet has also worked extensively with adults who have experienced cerebral vascular accidents and head trauma. Janet is ASHA certified and a member of the American Speech-Language-Hearing Association. She also has a Maryland license in Speech-Language Pathology.
What do you enjoy most about being a Speech-Language Pathologist at Thinking Organized?
I enjoy the camaraderie with an interesting group of great professionals.
What has been your greatest personal and/or professional achievement and why?
I am particularly fortunate to have had a career of nearly 30 years in a field I personally enjoy, and which I enthusiastically recommend to others as a career choice.
What interesting fact would your clients & colleagues be most surprised to learn about you?
I am thrilled that my niece has followed my career choice and has recently become a certified Speech-Language Pathologist.
Janet M. Lerner, M.S.,C.C.C./SLP