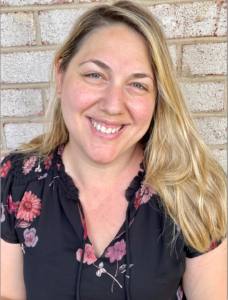 Alison Green Imbergamo, M.S., C.C.C./SLP
Service Areas: MD; Washington, D.C.; VA
Specialties: Thinking Organized's Core Focus Areas: Time Management; Material Organization; Studying Strategies; Note-taking; Written Language; Emphasis on Reading, Writing, Speech, and Language Disorders
Education: B.A. in Speech and Hearing Science from The George Washington University; M.S. in Speech-Language Pathology from Massachusetts General Hospital Institute of Health Professions with a Concentration in Reading Disorders
Experience: Alison has been a Speech-Language Pathologist since 2013 and a Reading Specialist since 2014. She has worked with clients from birth to adults in a variety of settings, including private and public schools and private practices specializing in executive functioning in and around the Boston and Washington, D.C. areas treating speech, language, literacy, and executive functioning differences and disorders. Alison is trained in Reading with TLC's Telian Lively Letters™ and Sight Words You Can See™, Nancibell® Visualizing and Verbalizing®, Social Thinking®, Sarah Ward's 360 Thinking Program, and the Orton-Gillingham approach. Alison is ASHA certified and a member of the American Speech-Language Hearing Association. She also holds licenses in Speech-Language Pathology in Maryland, D.C., and Virginia.
What do you enjoy most about working at Thinking Organized?
Every day is different, every client is unique, which is what I appreciate most when working with people of all ages to develop their communication through instruction of functional language, literacy, and executive functioning skills. I enjoy working with clients to help them become more confident learners with the development of effective communication, planning, self-advocacy, and time management skills.
What has been your greatest personal and/or professional achievement, and why?
I have always known I wanted to be a speech-language pathologist, so my greatest professional achievement has been working in the field that I love; however, personally, I am most proud of my two wonderful children who keep me busy!
What interesting fact would your clients & colleagues be most surprised to learn about you?
Even though I have severe stage fright, I used to sing in a cappella groups and sang opera in high school and college.
Alison Green Imbergamo, M.S., C.C.C./SLP