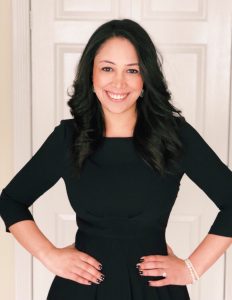 Service Areas: Chevy Chase, MD; Bethesda, MD; Washington, D.C.
Specialties: Thinking Organized's Core Focus Areas: Time Management; Material Organization; Studying Strategies; Note-taking; Written Language; Emphasis on Reading, Writing, and Math Comprehension and Computation
Education: B.A. in Public Health from American University with a minor in Business Management and Leadership
Experience: Victoria worked as a tutor in high school and through all four years of college while at American University. Once she graduated from American University, she volunteered as a mentor in Cape Town, South Africa, with One Heart Source. As a mentor with One Heart Source, she designed personalized teaching plans for young students from the GIFTED community intervention at the Imizamo Yethu public school. Victoria tutored the students for 90 minutes four times a week with tailored instruction that met the specific needs of each student.
What do you enjoy most about tutoring at Thinking Organized? What I enjoy most is getting to know my students' interests and strengths and trying my best to incorporate said interests and strengths into our sessions. It is extremely gratifying to have my students look forward to our sessions and implement tailored strategies to their most challenging assignments.
What has been your greatest personal and/or professional achievement and why? My greatest personal and professional achievement was designing and implementing a healthy eating and stress management intervention in multiple Spanish-speaking communities in Virginia. This whole experience was enriched due to my collaboration with my favorite professor and mentor (thank you, Dr. Cotter!). I consider it my greatest achievement for two major reasons. On the one hand, it is due to the impact we had on our participants. On the other, it is due to our findings being published in the American Journal of Health Education after dedicating three years of hard work to our project!
What interesting fact would your clients & colleagues be most surprised to learn about you? I'm a huge Harry Potter fan and decided to study at the University of Melbourne in Australia because the campus reminded me of Hogwarts!
Victoria Bera