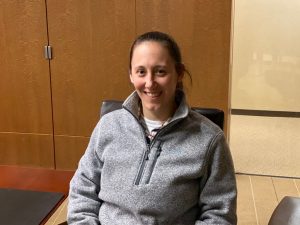 Service Areas: Bethesda, MD; Chevy Chase, MD; Silver Spring, MD
Specialties: Thinking Organized's Core Focus Areas: Time Management; Material Organization; Studying Strategies; Note-taking; Written Language
Education: B.A.in Psychology and English from Lafayette College in Easton, PA; M.Ed. in School Counseling and Sports Psychology from Boston University
Experience: Tara has been a school counselor for the past five years within the Montgomery County Public School system. She has also had the opportunity to work at the college level within student support services, providing students with guidance in time management, goal setting and study strategies.
What do you enjoy most about tutoring at Thinking Organized?
What I enjoy most about Thinking Organized is the opportunity to work with students, as a team, to develop tools that will help them excel. The core focus areas are life-long skills that they can apply both in the classroom and in everyday life. Being able to be a part of a student's educational journey is one of the most fulfilling experiences.
What has been your greatest personal and/or professional achievement and why?
My greatest personal achievement has definitely been completing both of my masters programs. Through that process, I was able to truly find what I enjoy doing and have found a career that is both challenging and rewarding.
What interesting fact would your clients and colleagues be most surprised to learn about you?
I moved to Savannah, Georgia immediately following my college graduation to work for a minor league baseball team. One aspect of my job was to fill in as the mascot when needed. I was lucky enough to appear in a Subway commercial, with Jared, dressed as "Gnate the Gnat!"
Tara Vaglica, M.Ed.