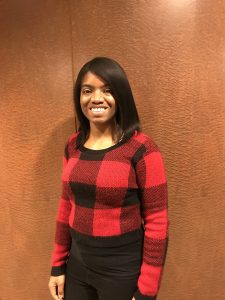 Service Areas: Rockville, MD; Potomac, MD; Bethesda, MD; Chevy Chase, MD
Specialties: Thinking Organized's Core Focus Areas: Time Management; Material Organization; Studying Strategies; Note-taking; Written Language
Education: B.S.W. from West Virginia University; M.S.W. from the University of Maryland in Baltimore
Experience: Tahrea is currently the Program Coordinator for a peer mentoring program at Montgomery College.  She has previous experience helping college students develop career readiness skills as a Career Development Instructor at a program in the Montgomery County community. Additionally, Tahrea worked as a Rehabilitation clinician at a psychiatric day program for over 3 years supporting the development of life management skills for clients.
What do you enjoy most about tutoring at Thinking Organized? What I enjoy most about tutoring at Thinking Organized is getting to know my students and helping them see and reach their potential.
What has been your greatest personal and/or professional achievement and why? My greatest achievements have entailed service to others through coordinating projects and programs for those in need.  As an undergraduate student, I had the opportunity to visit Ghana on a service-learning trip. After my return to the states, I organized a fundraiser at my school that benefited a clean water initiative for a village I visited during the trip.
What interesting fact would your clients & colleagues be most surprised to learn about you? I was born and raised in Rochester, NY, also known as the Flower City, where it is very cold and snows a lot during the winter.  In high school I loved to perform. I attended a performing arts school and was a competitive cheerleader.  I continued cheerleading in college and minored in dance.
Tahrea Flemming Mensah, LMSW