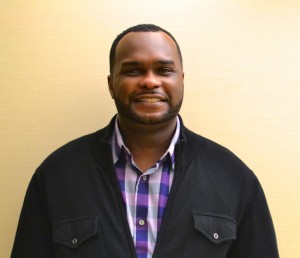 Service Areas: Bethesda, MD; Chevy Chase, MD; Laurel, MD, Washington, D.C.
Specialties: Thinking Organized's Core Focus Areas: Time Management; Material Organization; Studying Strategies; Note-taking; Written Language
Education: B.A. in Psychology from the University of Maryland Baltimore County; M.Ed. in Guidance and Counseling from Bowie State University
Experience: Ravon has extensive experience in counseling, teaching, and mentoring middle and high school students in a variety of settings. Ravon has enjoyed counseling students for the past 20 years, 16 years have been spent as a School Counselor and Director of School Counseling in both Montgomery County and Fairfax County Public Schools.
What do you enjoy most about tutoring at Thinking Organized?
What I enjoy most about tutoring at Thinking Organized, is helping all students grow, mature, and find success. In addition, I'm very passionate about helping students to create goals, as well as, assisting to map out an action plan to achieve their academic and career goals.
What has been your greatest personal and/or professional achievement and why?
I managed to proactively search for innovative ways to meet the needs of all students and to maximize their academic achievement. I love the "ah-ha" moments when these young people come for counseling and through the process come to their own solutions. The moments when I take the role of advocate and assist in bringing about change that makes a difference in the lives of these young people whether it be the success of graduation, transitioning to college or proactively removing obstacles that prohibit their growth personally and/or professionally.
What interesting fact would your clients and colleagues be most surprised to learn about you?
I'm and avid basketball junkie, fan, former coach and former player. Through my many experiences with basketball I've learned the importance of working with others, performing up to my potential, pushing myself to exceed all expectations, dedication, commitment and responsibility. Basketball has given me all of these things and has inspired me to help young people to find their passion in life.
Ravon Austin, M.Ed.