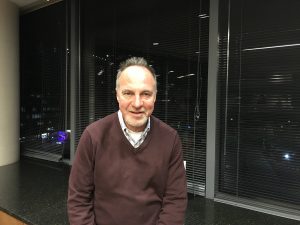 Service Areas: Montgomery Co., MD
Specialties: Thinking Organized's Core Focus Areas: Time Management; Material Organization; Studying Strategies; Note-taking; Written Language
Education: B.A. in History and Secondary Education from Queens College of the City University of N.Y.; M.S. in Political Science from George Washington University
Experience: Norm taught AP U.S. History and U.S. History for 31 years (25 years at High Point High School) in the Prince George's County, Maryland Public Schools. He retired in 2005. From 2006 -2011, Norm worked as a teacher and instructional assistant at River Hill High School in Howard County, Maryland.
What do you enjoy most about tutoring at Thinking Organized?
I enjoy working with students who are experiencing some challenges in school and who, with some support, are now able to be very successful in school and in their daily lives.
What has been your greatest personal and/or professional achievement and why?
About ten years ago, I rode on the AIDSRIDE from Raleigh, N.C. to Washington, D.C. Over the course of four days, we biked more than 320 miles (including two days of 100 miles each). As I prepared for this ride, I set training goals for myself and worked hard to achieve them. The ride was a personal success for me as I was able to get in good physical shape and also was able to raise a significant amount of money for the care and treatment of people with HIV and AIDS.
What interesting fact would your clients and colleagues be most surprised to learn about you?
I guess there are two that stand out. While in college, I drove a cab in New York City and with a friend, I slept outside the Supreme Court in 1975 to get in to hear  the case of Nixon v. U.S. (Watergate tapes case).
Norm Schwartz, M.S.