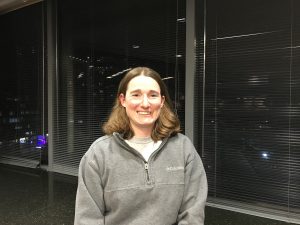 Natasha Bloom, M.Ed.
Specialties: Thinking Organized's Core Focus Areas: Time Management; Material Organization; Studying Strategies; Note-taking; Written Language
Education: B.A. in Geology and Geophysics from Yale University; M.Ed. in Curriculum and Instruction, Secondary Earth Science from Shippensburg University
Experience: Natasha is currently in her fourth year as a middle school Earth science teacher with Montgomery County Public Schools. Prior to her work with Montgomery County Public Schools, Natasha has enjoyed teaching Earth science for 13 years in public schools in both Connecticut and Pennsylvania.
What do you enjoy most about working at Thinking Organized?
I enjoy helping others reach their full potential. I most enjoy working one on one with students, helping them to reach their academic goals. It is quite rewarding to play a role helping students be successful.
What has been your greatest personal and/or professional achievement and why?
Personally, my greatest achievement was graduating as a student-athlete from Yale University. Coming from a small, rural town in Pennsylvania and graduating from a public high school with limited resources, the odds were stacked against me to even get accepted, let alone be successful both academically and athletically. In regards to my profession, I consider it a great achievement when I see the light bulb turn on in one of my students, and I can see that they finally get it. In 14 years as an educator, that moment never gets old, and I consider each of those instances a great professional achievement.
What interesting fact would your clients & colleagues be most surprised to learn about you?
I was an accomplished Division 1 athlete in college (throwing the javelin and playing basketball). Also, I have been to all 50 states and have visited over 40 National Parks.
Natasha Bloom, M.Ed.