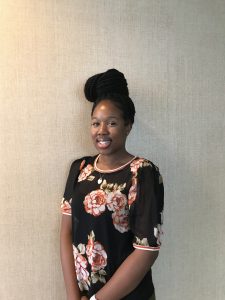 Service Areas: Montgomery County, MD; Washington, D.C.
Specialties: Thinking Organized's Core Focus Areas: Time Management; Material Organization; Studying Strategies; Note-taking; Written Language; Emphasis on Reading, Writing, and Language Disorders
Education: B.A. in Speech and Hearing Science from The Ohio State University and M.S. is Speech-Language Pathology from the University of the District of Columbia
Experience: Morgan has worked at an alternative therapeutic day school for two years as a Speech-Language Pathologist primarily serving students who experience Behavioral Disorders and Learning Disabilities. Morgan also has experience working as an ABA Therapist and STEM Mentor in several programs across the country.
What do you enjoy most about tutoring at Thinking Organized? I truly enjoying building rapport with students and earning their trust. I have found that students are more successful with the concepts or skills you are training once they feel comfortable with a therapist or mentor. It is so rewarding to be able to contribute to the success of students and see their confidence increase.
What has been your greatest personal and/or professional achievement and why? My greatest personal and professional accomplishment has manifested itself time and time again through working as an SLP with the population of students I serve. I work with children/teens who have been deemed unsuccessful and unreachable by many educators, peers, and family members. My interpersonal skills have allowed me to connect with students and reach them in ways others have not leading to improvements with their therapy goals, in the classroom and at home, which has been gratifying.
What interesting fact would your clients & colleagues be most surprised to learn about you? I love traveling. I enjoy planning trips and seeing how well I can stick to a budget. I hope to start a travel blog one day.
Morgan Gaffney, M.A., C.C.C./SLP