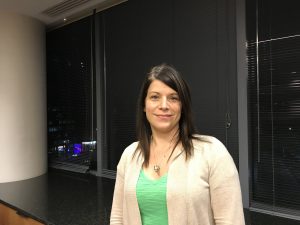 Service Areas: Montgomery County, MD
Specialties: Thinking Organized's Core Focus Areas: Time Management; Material Organization; Studying Strategies; Note-taking; Written Language
Education: B.A. in education from the University of Maryland, College Park; M.Ed. in Special Education from Towson University
Experience: Michelle has been an elementary school teacher in Montgomery County for 16 years and is certified in special education.
What do you enjoy most about tutoring at Thinking Organized?
Working one-on-one with children and making a real difference in their lives.
What has been your greatest personal and/or professional achievement and why?
My greatest personal and professional achievement has been working towards and earning my Master's degree in special education. Working on my Master's degree allowed me to grow both personally and professionally. I feel better equipped to meet the needs of all students I work with.
What interesting fact would your clients and colleagues be most surprised to learn about you?
I speak fluent Portuguese. In my free time I enjoy running and am hoping to run a half-marathon sometime in the near future.
Michelle Leite, M.Ed.