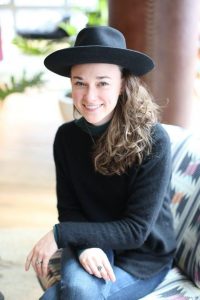 Service Areas: Montgomery County, MD; Washington, D.C.
Specialties: Thinking Organized's Core Focus Areas: Time Management; Material Organization; Studying Strategies; Note-taking; Written Language; Emphasis on Reading, Writing, and Language Disorders
Education: BFA from the University of the Arts and TEFL certification
Experience: Megan worked as a language tutor to children and adults for four years while living in Istanbul, Turkey. She also taught at a private school as a classroom teacher. In addition, she helped cultivate and revamp the English curriculum as the Language Arts Coordinator.
What do you enjoy most about tutoring at Thinking Organized? What I enjoy most is being a part of a team that helps students develop strategies and tools that help them develop skills that can be applied in every aspect of life.
What has been your greatest personal and/or professional achievement and why? I think there's something to be said about continuing to set goals and persevere towards greater achievements. But for the time being, my greatest personal achievement has been taking a leap and moving to a new country with very little understanding of the language or culture and completely immersing myself in that new experience.
What interesting fact would your clients & colleagues be most surprised to learn about you? Two years ago,I hopped on a plane to Florida where I started the journey of a lifetime with my best friend. We drove across the panhandle of Florida, across six southern states, and eventually arrived in San Francisco. But before we made it to California, we got stuck in a surprise snowstorm north of the Grand Canyon. It was 17 degrees and we had barely a quarter tank of gas. We managed to make it to cell service and were finally towed out several hours later. It was a very valuable learning experience and quite the adventure!
Megan LaMon