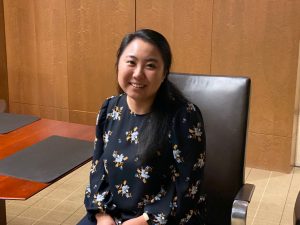 Service Areas: Montgomery County, MD; Washington, D.C.
Specialties: Thinking Organized's Core Focus Areas: Time Management; Material Organization; Studying Strategies; Note-taking; Written Language; Emphasis on Reading, Writing, and Language Disorders
Education: B.A. in Hearing and Speech Sciences from the University of Maryland, College Park; M.S. in Speech-Language Pathology from Purdue University
Experience: Prior to beginning her career with Thinking Organized, Kristen has worked with clients from birth through adulthood treating a variety of speech, language, and cognitive needs. She completed clinical internships through Montgomery County Public Schools and Adventist HealthCare Rehabilitation Hospital in Rockville, MD, assisting children and adults with improving speech skills, cognitive and executive functioning, and expressive/receptive language skills.
What do you enjoy most about tutoring at Thinking Organized?
I enjoy the process of getting to know each client and their families to create meaningful connections and provide personalized services. I also appreciate how important and functional the strategies are for clients that use the Thinking Organized program. These strategies help them not only to feel successful in their educational or professional lives, but in their personal lives as well!
What has been your greatest personal and/or professional achievement and why?
I am happy that I have found a career that allows me to work with both children and adults to address a variety of speech, language, and cognitive needs. I'm proud that I can see that impact in all aspects of their lives.
What interesting fact would your clients & colleagues be most surprised to learn about you?
I love East Coast swing dancing and Lindy hop! I have been dancing for 5 years. I enjoy going to Baltimore to dance to live music!
Kristen Carlson, M.S., CF-SLP