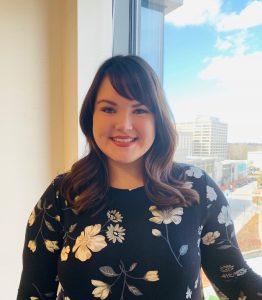 Service Areas: Silver Spring, MD; Chevy Chase, MD; Washington, D.C.
Specialties: Thinking Organized's Core Focus Areas: Time Management; Material Organization; Studying Strategies; Note-taking; Written Language Emphasis on Reading, Writing, and Language Disorders
Education: A.A. in Communications; B.S. in Communicative Disorders & Deaf Education from Utah State University
Experience: Kelsey has her Maryland Speech Language Pathology Assistant License. She has experience both in schools and in a clinical setting. Kelsey has also worked in other healthcare settings, nonprofit, and higher education sectors. She has comprehensive experience working with clients from diverse backgrounds with varying degrees of treatment needs.
What do you enjoy most about working at Thinking Organized?
Thinking Organized is a wonderful place for me to work because I get to utilize both my educational background and career experience. I also get to be part of a wonderful team that supports students in reaching their full potential, which is very rewarding!
What has been your greatest personal and/or professional achievement and why?
Accepting and completing a job contract across the country to gain career experience was both a challenge and achievement that I will never forget. I grew a lot, both individually and professionally, and I like to think that career experience led me here!
What interesting fact would your clients and colleagues be most surprised to learn about you?
I've always been a country girl at heart! I grew up riding horses and participating in rodeo events. Horseback riding is still one of my favorite activities, and I have a soft spot for all animals. I recently adopted a four year old Yellow Labrador named Scooby.
Kelsey Reed