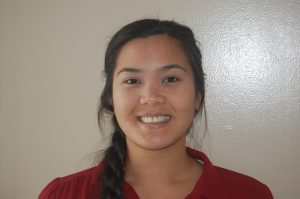 Katarina Yngente, M.S., CF-SLP
Service Areas: Montgomery County, MD; Washington, DC.
Specialties: Thinking Organized's Core Focus Areas: Time Management; Material Organization; Studying Strategies; Note-taking; Written Language; Emphasis on Reading, Writing, and Language Disorders 
Education: B.S. in Cognitive Science from University of California, Santa Cruz; M.S. in Speech-Language Pathology from New York Medical College
Experience: Katarina has worked as a speech-language pathologist in a variety of settings, primarily with children and adults with neurogenic communication disorders. She has also worked as an executive function coach with high school and college students, improving their cognitive and social communication skills. 
What do you enjoy most about working at Thinking Organized?
I enjoy empowering our clients to communicate and utilize executive function more effectively. It is incredibly meaningful to facilitate their greater independence and self-confidence.
What has been your greatest personal and/or professional achievement and why? My greatest achievement by far has been my education. It was a long journey, and I am so grateful to have found a career that I find both challenging and fulfilling.
What interesting fact would your clients & colleagues be most surprised to learn about you?
While in college, I worked as a research assistant with Koko, a gorilla who was taught American Sign Language.
Katarina Yngente, M.S., CCC-SLP