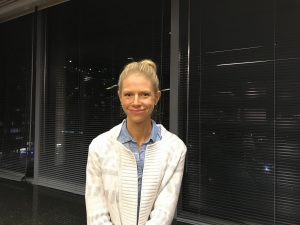 Service Areas: Montgomery County, MD; Washington, D.C.
Specialties: Thinking Organized's Core Focus Areas: Time Management; Material Organization; Studying Strategies; Note-taking; Written Language
Education: Bachelors in Liberal Studies with concentrations in Education and Psychology from Marymount University; currently completing Masters in Special Education at Catholic University
Experience: Josie has worked extensively (10+ years) with children pre-school through 5th in multiple contexts (classroom, tutoring, recreational, volunteer work). She has several years of experience creating and implementing lessons for children with an array of learning disabilities including Dyslexia, ADHD, Autism, ODD, Auditory Processing Disorder, and ESL learners. Most recently, Josie was a second grade homeroom teacher within the Archdioceses of Washington; and is currently interning at the Auburn School, while teaching CCD on the weekends.
What do you enjoy most about tutoring at Thinking Organized?
What I enjoy most about working at Thinking Organized is the passion that all my colleagues and myself share about wanting to improve the lives of our clients. This job helps me continue with my professional development by constantly learning new skills, strategies, and ideas that can best help the children I work with.
What has been your greatest personal and/or professional achievement and why?
My greatest personal achievement is working on completing my Masters in Special Education full time; what I have learned throughout all my years of working in the education system is that no child is alike and they all have different needs/ways of learning. Pursuing this degree enables me to reach every learner and has inspired me to start working on my PhD in Special Education after I graduate in the Fall of 2018.
What interesting fact would your clients & colleagues be most surprised to learn about you?
I was actually born and raised in England (unfortunately I don't have an accent anymore!) and I go back there to visit my family frequently. I also have an affinity for baking and am working on creating a baking blog in my spare time!
Josie O'Sullivan, M.Ed.