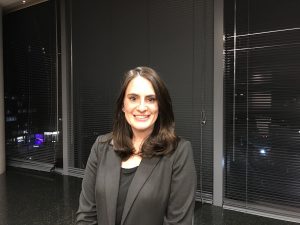 Service Areas: Montgomery County, MD; Washington, D.C.
Specialties: Thinking Organized's Core Focus Areas: Time Management; Material Organization; Studying Strategies; Note-taking; Written Language – Emphasis on writing
Education: B.A and M.A. in Urban Affairs and Public Policy from the University of Delaware; M.A. concentration in K-12 Education Policy
Experience: Jess is currently a Technical Writer and serves as a government contractor for the United States Marshals Service where she supports the Agency's tactical operations. She is also a Big Sister for a child in DC as part of the Big Brothers Big Sisters (BBBS) organization. Prior to this, Jess served as a Research Assistant for edCount, LLC, where she assisted with the data analysis and report production for alignment evaluations of a variety of statewide assessment systems for ELA, math, science, and social studies.
What do you enjoy most about tutoring at Thinking Organized?
Working one-on-one with students and helping them reach their highest potential.
What has been your greatest personal and/or professional achievement and why?
While my academic accomplishments may seem to be my greatest achievement, I would have to couple that with the bond I formed with my Little Sister as part of the BBBS organization; although my goal was to broaden her world, she has certainly broadened mine much more.
What interesting fact would your clients & colleagues be most surprised to learn about you?
I am an avid traveler and seize the opportunity to immerse myself in the cultures of others whenever the opportunity presents itself. Over the past four years, I have traveled to Israel, Belgium, the Netherlands, Costa Rica, and Chile, and I am looking forward to exploring Greece and Germany towards the end of this year.
Jessica Morris, M.A.