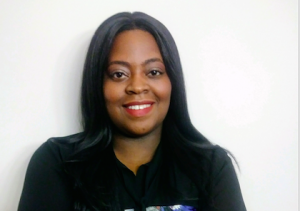 Service Areas: Washington, D.C.
Specialties: Thinking Organized's Core Focus Areas: Time Management; Material Organization; Studying Strategies; Note-taking; Written Language
Education: B.A. in Political Science from Penn State University with a minor in African and African American Studies; J.D. from Florida Coastal School of Law, with a concentration in Criminal Justice.
Experience: Dionna is a former 12th grade United States Government teacher who began her teaching career with Teach for America. After leaving teaching, she gained a law degree and practiced civil litigation in Jacksonville, Florida. She currently operates a business called YouthJustice, Inc., which partners with schools to provide law-based curricula and activities.
What do you enjoy most about tutoring at Thinking Organized?
I enjoy meeting new students and their unique and dynamic personalities. Each student is different, with different needs and approaches to work. I enjoy learning about each of these students and helping them Think Organized!
What has been your greatest personal and/or professional achievement and why?
That's a hard question to answer. I have done a lot of things and secured many accomplishments. However, I feel as though the best is before me. There is so much more to come!
What interesting fact would your clients and colleagues be most surprised to learn about you?
I love to sing! Unfortunately, my love for singing does not translate into my ability to sing well — but I always love a good karaoke night.
Dionna Shinn