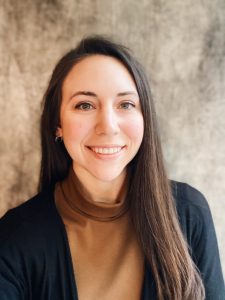 Brittany Dranguet, M.S., CCC- SLP
Specialties: Thinking Organized's Core Focus Areas: Time Management; Material Organization; Studying Strategies; Note-taking; Written Language. Specialized Training in Executive Function Skills and Speech/Language Deficits
Education: B.A. in Anthropology with a concentration in Linguistics from Louisiana State University; M.S. in Communication Sciences and Disorders from the University of Texas at Dallas
Experience: Brittany has been treating clients in various settings for the last 3 years. She is ASHA certified and licensed in both Maryland and Virginia. Brittany has treated clients from ages 3 to 100+, targeting executive function, speech, and language problems. Brittany also worked as a research assistant for 2 years under Dr. Lori Cook, an expert in executive function and speech-language pathology for pediatric populations.
What do you enjoy most about working at Thinking Organized?
I love to watch my clients transform their lives through our strategies. Seeing my students grow in confidence and accomplish their personal and school-related goals inspires me.
What has been your greatest personal and/or professional achievement and why?
I am always proud when a client or client's family tells me how much my help meant to them. It is the most rewarding part of my job!
What interesting fact would your clients & colleagues be most surprised to learn about you?
I am a huge foodie and will eat just about anything. I sometimes go to farmers' markets to pick up fruits or vegetables I have never seen before and challenge myself to discover the best way to prepare them. I especially love to try new foods when I travel; one of the strangest things I've ever eaten was live ants right off of a tree in the Amazon Rainforest!
Brittany Dranguet, M.S., CCC- SLP