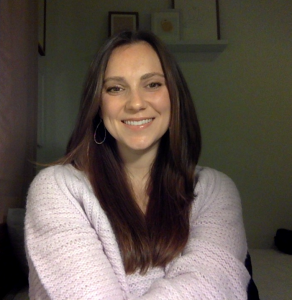 Ashley Haddad, M.Ed.
Service Areas: Chevy Chase, MD; Bethesda, MD; Washington, D.C.; Rockville, MD
Specialties: Thinking Organized's Core Focus Areas: Time Management; Material Organization; Studying Strategies; Note-taking; Written Language
Education: B.A. in Psychology & Conflict Analysis and Dispute Resolution from Salisbury University; M.Ed in School Counseling from Loyola University Maryland
Experience: Ashley has been a school counselor for the past four years in the Montgomery County Public School system. She has experience with all students PK-12, but has found her niche in secondary education (6-12). By using color-coding, repetition, visual cues, calendars, and more, Ashley has successfully help countless students along their journey of time-management, organization, and academic success.
What do you enjoy most about about working at Thinking Organized?
The opportunity to work with clients in the realm of written language and executive functioning (time-management, organization, study skills, etc.), in order to prepare them to be college and career-ready individuals. It's more than just learning subject-specific information, it's about creating feasible systems that work for the individual to help them manage school and life.
What has been your greatest personal and/or professional achievement and why?
My greatest achievement is being the first person in my family to receive a college degree. As the daughter of an immigrant, this is an achievement I hold very close to my heart.
What interesting fact would your clients & colleagues be most surprised to learn about you?
I absolutely love to travel abroad, even though during my first experience I got sick on the flight over and ended up in a German hospital. I still plan to visit a different continent every year!
Ashley Haddad, M.Ed.