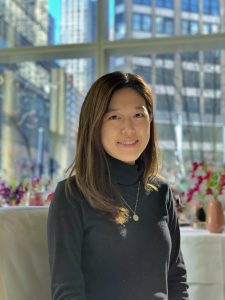 Aileen Choi, M.S., CF-SLP
Specialties: Thinking Organized's Core Focus Areas: Time Management; Material Organization; Studying Strategies; Note-taking; Written Language; Emphasis on Reading, Writing, and Language Disorders
Education: B.A. in Communication Science and Disorders from the University of Maryland, College Park; M.S. in Speech-Language Pathology from Teachers College, Columbia University
Experience: Prior to beginning her career with Thinking Organized, Aileen has worked with clients from birth through adulthood treating a variety of speech, language, and cognitive needs. She completed clinical internships in special education schools and various rehabilitation and clinical settings, assisting children and adults with improving speech skills, cognitive and executive functioning, and expressive/receptive language skills.
What do you enjoy most about working at Thinking Organized?
It brings me joy to watch students succeed and to make a meaningful difference in their lives! I love the functionality of the strategies taught at Thinking Organized. It is so rewarding to see the students grow and feel proud of their accomplishments.
What has been your greatest personal and/or professional achievement and why?
My greatest achievement is graduating with a Master's degree, along with all the opportunities I took advantage of in graduate school. Most of all, I am proud that I am able to work in a career that I love!
What interesting fact would your clients & colleagues be most surprised to learn about you?
I am a huge foodie and I love to travel! So far, I've been to seven other countries and I hope to add more to my list soon.
Aileen Choi, M.S., C.C.C.-SLP