By Anna McAloon
We've had a few recent days in the DC area that have been a welcome reminder that summer is on its way. Blue skies, temperatures in the mid-70's, and the sweet scent of cherry blossoms blooming urge everyone to get outside and often inspire excitement for upcoming travel plans. As a full time educational mentor on the Thinking Organized team, when I travel, of course I take into account the full range of executive functioning skills involved in the process.
Recently, I had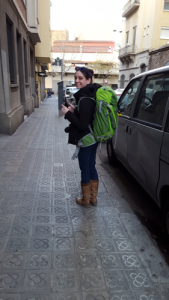 the opportunity to go on a European adventure completely planned and funded by myself and a friend that we had been dreaming of since middle school! As I am sure you can imagine, time management was key and there was a lot of planning that took place before we boarded the plane. As I so often do with my students, I used a monthly calendar to plan backward in order to calculate how many weeks I had until takeoff and how much I could save each month to be able to pay for expenses. My friend and I collaborated on a Google Doc to brainstorm all of the places we wanted to see (a long list!) and prioritized until we narrowed the itinerary down to France (Paris), Spain (Barcelona), and Italy (Siena, Florence, Venice). From there, we chunked the workload over a period of about 6 months. How would we get from one place to another? Where would we stay? What attractions did we definitely want to see?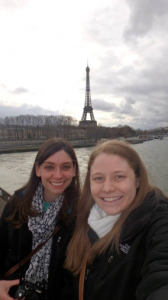 What did we need to pack? How would we understand French? I ended up making many checklists. Finally, after months of planning and getting to our first stop in France, one day we got lost and missed our shuttle to the airport. Needless to
say, we had to be flexible in revising our plan and hopped on a bus instead! The need to come up with a plan, implement it, and use cognitive flexibility to revise it when needed are all executive functioning skills we used to make our dream trip a reality. In the end, we had an unforgettable experience, and I cannot wait to go back again some day.
As you get excited for the summer months and any travel plans ahead, remember that you don't have to do all of the work! It is a great opportunity to have students practice using those executive functioning skills in a fun and meaningful way.